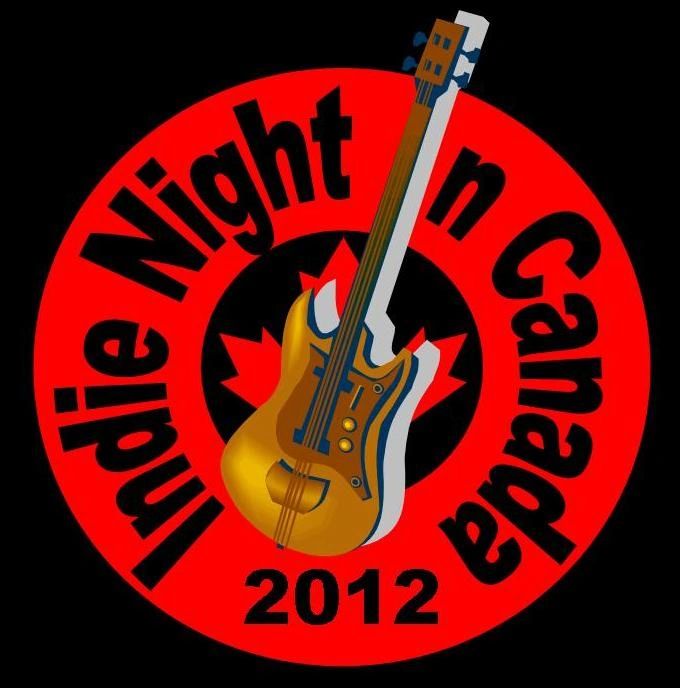 Performing Artists:
Wednesday, March 21, 2012
~ Toronto, ON~

Live At The Ballroom (145 John Street)










~ Delhi ~

Hailing from Guelph and Kitchener, Ontario, Delhi is a progressive indie rock band with an impactful presence and summitting lyrics brought on by life experiences. The band, being obsessed with music, has incurred an almost disease-like state to overcome their every day.
~ Drew Leith and the Foundation ~


The Foundation was formed early in 2008, when brothers Drew and Ryan Leith decided to culminate their musical knowledge into one common focus. Knowing they needed to create a tight unit of solid musicians to back up their sound, the effortless guitar playing of Doug Jones and the rock-solid percussion of Daryl Ralph was added to complete the equation. Bringing a contemporary spin to classic, eastern and southern rock sounds, Drew Leith and The Foundation have created a fusion of folk-rock they have deemed "Canadiana". Take a listen, you will find it fresh and different, but, just familiar enough to feel like an old favourite!

~ Harbinger ~

Rock music can still be edgy, fun, and exciting - and that's just what Toronto hard rock band Harbinger is setting out to prove with their live set. With members that have toured throughout North America and Europe, these are seasoned veterans who know hard work and dedication are the cornerstone of rock. No pompous self-importance or bullshit to be found here: just driving, hard rock with a point and a message. Evoking shades of metal, prog and classic rock, this is a group unafraid to wear their influences proudly on their sleeves.
~ In My Coma ~

IN MY COMA is the brainchild of vocalist/songwriter/guitarist Jasper James. Originally from England, James relocated to Toronto, Canada, where he teamed up with Laura Doll on bass/backing vocals and drummer Mike Paterson, completing the power trio that is IN MY COMA. IMC's music combines the energy and loudness of modern rock with the dark and melodic characteristics of Brit-pop. Accordingly, James describes the style as "Briternative," citing influences such as Depeche Mode, The Smiths and Queens of the Stone Age. IN MY COMA's debut album Magnets & Miracles, produced by Trevor Kustiak, is available worldwide through iTunes and all major digital outlets.

~ Killing Hollywood ~

Killing Hollywood is a Pop/Rock unit from Toronto, Canada with a quirky yet highly accessible sound. Fusing loud guitars and tasty hooks with an on-stage charisma rarely seen, Killing Hollywood captivates it's audiences with exceptional energy and presence. The band consists of Singer Anna Cyzon, Bassist Micky Mo, Drummer Myke Thomas, Rhythm guitarist/vocalist Nik B., and Lead Guitarist, Steve Varga.

~ Last Bullet ~

High Energy, Sex Fueled, Guitar Driven, Riff Based, Vocal Ripping, Mind Numbing, Booty Shaking, Head Banging, Beer Drinking, Leather Wearing and quite simply... BAD ASS. Last Bullet is the complete extreme of every single attribute that makes Rock N' Roll what it is. They are an unshakable and devoutly powerful testament to the timelessness and the invincibility of Rock. At first listen, you may hear a handful of influences ranging from all eras of Rock, but you'll quickly realize that this is different. It all may have been done before... But not like this. Not with these elements, this passion, this charisma and this kind of confidence.

~ Loaded Dice ~

In 2009, Matti and Daryl came together with the lead guitarist, Frank Vomit, and bassist Jonny Spit. and created a CELTIC PUNK ROCK BEAST known as "Loaded Dice". In Mid 2011, they added Bag Piper, Andrew MacDonald Stewart. With a Hamilton Music Award Nomination for "BEST PUNK ALBUM", two Canadian Tours under their belt, and scores of newspaper accolades...it is clear the band is marked for big things. They recently signed to Rockport Records International, and are scheduled for a new release in the fall of 2012. They bring to the music scene a much needed breath of fresh air, a turbo charged, air tight intensity that will leave you humming melodies in your head, a sore body from moshing all night, and one hell of hangover!

~ Mic Lordz & Sauce Funky ~

Over the last five years, the group MLSF has made it their business to grind: a business that they have grown to excel at. Their live shows are second to none, with an energy that is unrivalled and uncompromised, an energy that never dwindles or stutters, whether they're rocking for 1000 people or 10. The sound is an extraordinary hybrid of rock, hip-hop and funk. The music is real. The band is real. Their story and struggle is real. Allow yourself a pat on the back, for you have stumbled upon a gem. Welcome to the world of MLSF.

~ Ministry Of Zen ~

Redefining the shape of new music, Ministry of Zen takes their cues from decades of great hard rock music while infusing modern radio rock influences to produce something undeniably fresh. This dynamic 5pc. Project writes nothing but guitar-driven, melodic songs that gets fans singing along even when they don't know the words. The Band's "real rock" sound is enhanced with clever harmonies, and is rife with both vocal and instrumental hooks. Ministry of Zen is a band that cannot be ignored. Lead by the powerful and range-less vocals of Front Man Doug Robb, recognized as being among Canada's premier vocalists, song lyrics tell real life stories that resonate strongly with rock music lovers.


~ Mrs. Johnston ~

Mrs. Johnston is a group of 5 guys from Niagara On The Lake. Their Pop/Rock sound can be compared to influences such as Kings Of Leon, Red Hot Chili Peppers, U2, and The Beatles, to name a few. Their energy on stage is like no other and they always aim to entertain. Four part vocal harmonies, combined with catchy melodies and energetic sound is what the boys are best known for. 'They write songs like the Beatles, but play them like The Red Hot Chili Peppers" said Douglas Romanow of Fire Escape Recording in Toronto, where the boys recorded their second EP self-titled 'Handshakes When We Win', released in St. Catharines, March 8th, 2012.

~Normann ~

NORMANN: Anticipation. Exhilaration. Bliss. These aren't just words... these are goals. This talented and ambitious group of musicians have been around the Ottawa area for several years and been turning a whole lot of heads. They have a catchy sound that fits a downtown club or outdoor festivals, and everything in between. NORMANN has a knack for creating boundless and significant rock music that makes people need to move. NORMANN is an essential addition to any music lover's collection.


~ One Divided ~

Hailing from Oshawa, Ontario, One Divided is a powerful alternative/rock trio that has been tearing up stages since 2008. Consisting of Matt Silver, Tyler M., and Matt Godin, One Divided has been churning out great hits and an even better live performance for their exploding fan base. After releasing their eponymous EP in 2008 and their debut full length "Shape Your Life" in 2010, One Divided has been making a huge showing in the Toronto scene and plan to step things up in 2012 with an EP to be released in Spring.


~ Rise For Order ~

It is clear that the five members of Rise For Order share an intense passion for their music which bonds them together as a band, and as brothers. Nowhere is this more evident than in their live performances, the way in which they interact with their fans and friends. Through their recorded material, the listener experiences that feeling and is invited in to be a part of Rise For Order. Having paid their dues in various bands and projects leading up to this, never before have these five individuals found themselves belonging to a group of people so dedicated and driven to making music their career. Having been a strong force in the Toronto music scene for over 5 years, 2012 looks to be an explosive year for RFO. Set to release another EP and a video for the upcoming single, Rise For Order is set to blow away the world all on their own!
After the overwhelmingly successful release of their debut EP "Tiger Waltz," the Strays are currently hard at work recording their highly-anticipated follow-up EP. The EP received campus radio airplay all throughout Canada, was featured on CBC Radio 2 and 3, and the first single "I've Done Wrong" was featured on the Indie Show of London's top rock station FM96 for a month straight. The band and the EP also generated a large amount of attention and press with several articles, interviews, and features done on the band. For their new EP, the band has again dove into their infinite songwriting catalogue and dug out four rock n' roll gems that will further showcase their well-crafted and poignant songwriting which is bound to elevate them into one of Canada's most prominent, up-coming rock and roll bands.
~ The Honeyrunners ~


Music is a drug. The Honeyrunners are a fix that we have all been aching for. Brimming with energy live on stage and pumped through your car stereo, this young Toronto band offers a fresh dose of modern rock, soul, and a warm reminder of the motown spirit. Their debut EP (April 2012 on iTunes) was recorded in an old church, heartily layered with vintage guitars, an assortment of keys, bass, and heavy-handed drums. Their songs are catchy, well-written, and fresh to the ears. Speaking of ears, keep yours to the ground; The Honeyrunners are about to have a very big year.

~ Waxmen ~

A Toronto based Alt. Rock Groove band that has been blowing up the Canadian scene for the last 3 years. The band was awarded best Alt. Rock Band in 2010\11 at the Toronto Independent Music Awards. Not to be missed!
Ticket Information:
- In Advance: $10 per person
- At the Door: $15 per person

Tickets Available At:

- Online -
- Each Performing Artist
- At